Sapphic Art History 101: 4 Lesbian Artists Who Broke the Mold
Updated: Dec 30, 2021
Growing up, I often felt very alone and scared when I allowed myself to dwell on the things that made me feel so different from other girls. I was terrified that someone would guess or joke. The shame that I carried was heavy. It took a few phenomenal friends, many years of work, and a healthy Xena and Gabrielle obsession to come to a place of self love.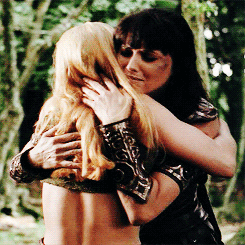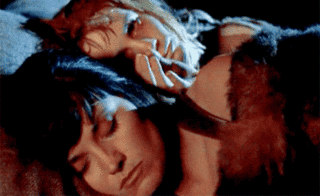 (Ahem...just needed to get that out of the way...)
I had very little resources and experiences with the LGBT community. I didn't discover Sappho until late high school, and it wasn't until my art history classes in college that I discovered the few (known) women artists throughout (known) history who loved women, defied gender norms, and lived their lives how they saw fit.
The words "sapphist" and "sapphism" are coined from the Greek poet Sappho's association with romantic love between women. An artist in her own right, Sappho wrote passionate lyrical poetry well-known for its description of love. The term "lesbian" is derived from her place of birth, the island of Lesbos.
I use the term "lesbian artist" in this blog to describe women who loved women and chose to follow their hearts and get involved in romantic relationships with women, rather than following the heteronormative norm, a dangerous and brave endeavor considering the periods in which these women lived.
It does my heart good to learn about the sisters who came before, defied convention and lived their lives with the profound courage it takes to be who you are. 14-year-old-me would have benefitted from learning about these women. I'm sharing them on the chance that 14-year-old-somegirl, somewhere could feel slightly less alone by learning about them right now.
1. Rosa Bonheur (1822-1899)
Rosa Bonheur is one of my favorites. A French livestock painter who lived, loved, and painted in the late 19th century, her best known paintings are Ploughing in the Nivernias and The Horse Fair.
Ploughing the Nivernias by Rosa Bonheur - PgFNIUZGQrkBDQ at Google Cultural Institute maximum zoom level, Public Domain
The Horse Fair By Rosa Bonheur - Metropolitan Museum of Art, Public Domain
This woman broke boundaries by requesting police permission to wear pants in a time where gender expression was policed. Women? In pants?! Please. How absurd. Insert eyeroll here.
"Art is a tyrant. It demands heart, brain, soul, body. The entireness of the votary. Nothing less will win its highest favor. I wed art. It is my husband, my world, my life dream, the air I breathe. I know nothing else, feel nothing else, think nothing else."
"The point of departure must always be a vision of the truth. The eye is the route out of the sould, and the pencil or brush must sincerely and naively reproduce what it sees."


2. Louise Abbema (1853-1927)
A French painter and sculptor, she first received recognition for her work at age 23, when she painted a portrait of her lifelong friend, and speculated lover, Sarah Bernhardt.
By Louise Abbéma - Unknown, Public Domain
Artwork created by women was considered inferior and Louise played a crucial role in helping women artists gain traction as part of professional enterprises. She was part of a the movement that became "increasingly vocal and confident" in promoting women's work and she contributed to the emerging image of the educated, modern "New Woman."
Abbema exemplified the concept of the New Woman and created androgynous self-portraits to "link intellectual life through emphasis on ocularity."
By Agence de presse Meurisse - Bibliothèque nationale de France, Public Domain




By Louise Abbéma - Autoportrait à lâge de dix-huit ans by Louise Abbéma on artnet, Public Domain


3. Ambrosia Tonnesen (1859-1948)
A Norwegian sculptor, Ambrosia is regarded as the first professional female sculptor in Norway. She is well known for her statues, busts, and reliefs. The daughter of a steamshipmaster, she worked as a school teacher for several years while studying drawing, modeling, and painting.
Monumental marble bust of author Norwegian feminist author Amalie Skram (1846–1905) by Ambrosia Tønnesen (1916), on display in Bergen Public Library, Norway. Photo 2018-03-18.
Ambrosia defied society's expectations from a young age. Her father passed when she was nine, placing her family in tough financial circumstances. Her choices were to get married or to earn a living to reduce the monetary strain placed on her family. She was engaged to be married at a very early age, but broke off the engagement right before the wedding.
Dressed in "masculine" clothing better suited for the manual labor of sculpting, she received many commissions. According to Jorunn Veiteberg, independent writer and curator, Ambrosia was respected as an artist on equal footing with her male competitors.
Ambrosia shared her life with Mary Banks. They lived together for 30 years, until Mary's death. They are buried together under the same gravestone.


4. Mary Lloyd (1819 - 1896)
Mary Lloyd studied and worked with French artist Rosa Bonheur. (See above!) She also worked with American sculptor Harriet Hosmer.
John Lloyd/Library of Congress. Mary Charlotte Lloyd. Published by Cobbe in Abolitionist on December 15, 1900, 1864 or 1865
In 1861, she met like-minded Frances Power Cobbe in Italy. In 1863, they settled together in London. Mary was fortunate in that she inherited a share in the Welsh landed estate of Hengwrt. It allowed her to support women's suffrage as a landed proprietor.
Mary passed away in 1896 and was buried in Saint Illtud Church Cemetery, Llanelltyd. Frances was greatly affected by Mary's passing. "The sorrow of Miss Lloyd's death changed the whole aspect of existence for Miss Cobbe. The joy of life had gone. It had been such a friendship as is rarely seen - perfect in love, sympathy, and mutual understand."
Frances was later buried with Mary.
The path to self love and acceptance is a long one. Even today, it takes a great